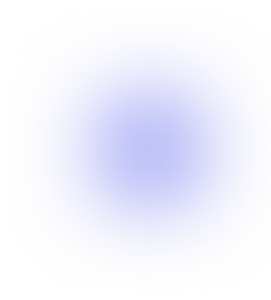 Richard Anderson & Richard Designs
CapitB Trust work together with apparel organisations, helping to employers to help boost the skills and knowledge of their employees, and launch the careers of new and emerging individuals within the British textiles industry.
One such individual is Tom Carr, who works as an apprentice pattern cutter at Richard Anderson, whose ascend into the textiles industry has been made possible by CapitB Trust through the funding of apprenticeship programmes and bespoke training.
After finding a love for textiles during his college studies, Tom began his experience at Dege & Skinner, working as a summer temp to help the company set up for their truck show, returning for work experience during the subsequent holidays. It was whilst working for Dege & Skinner that Tom was informed of an opportunity at Richard Anderson. After completing a few weeks work experience, Tom was offered a one month trial once finishing sixth form and was soon offered a full apprenticeship role.
During his training with Richard Anderson, Tom was given the opportunity to work directly with Richard, learn about the trade and assist with deliveries to tailors, trimming and striking out. Since obtaining a much-hard-to-find pair of left handed shears, Tom has now added cutting to his repertoire, and is busy completing a number of garments for customers.
Speaking on his time at Richard Anderson, Tom commented: "At the beginning I didn't really know anything about tailoring and I was glad about that. I was a blank slate so Richard could teach me everything he knows and I could pick it up without contradicting anything I could have previously learnt."
Richard Designs have also received funding from CapitB, which has aided the training and development of Lucy Delahoy and Rachel Emma Hobbs. Lucy joined Richard Designs in August 2015 as an apprentice in the petticoat department. From working in the department Lucy was given the opportunity to learn, first hand, how to make flower girl dresses, petticoats and shrugs, to name but a few items. The apprenticeship course enabled Lucy learn, in more detail, about the different processes used at Richard Designs to make the various products.
On her experience, Lucy commented: "After going on the course I feel I do have a better understanding of all the different stages that goes into making these products and also for adjusting and fitting clothing in general, which I think will be helpful in the future."
Another graduate from Richard Designs, Rachel Emma Hobbs, has been working for Richard Designs for over 6 years after joining as a trainee petticoat machinist in 2010. After completion of her training, Rachel spent 2 years making petticoats and shrugs, before moving into the hat department to retrain as a milliner. In 2015 Rachel made the move back to the petticoat department, becoming team leader and is now responsible for the development of future trainees, delivering the training for new members and completing new designs and alterations.