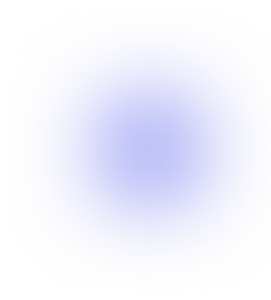 "Being able to receive a grant from CapitB Trust would be a big help towards my fashion and bespoke tailoring work because it would allow me to complete a bespoke garment and to continue to design and make garments to my own style and specification." 
Peter applied for a grant in 2022, to help with funding his Bespoke Tailor course at the Tailoring Academy.
Upon finishing his course, Peter reported: 
After I had completed my degree in Fashion and Textiles at Wolverhampton university, I became interested in being able to add bespoke garments to my fashion brand 'Peter Stitch'. While searching for apprenticeships in tailoring I came across the Tailoring Academy advertised online. I quickly realised that the course in level 5 tailoring what was what I had been looking for and my parents agreed to fund me. I then had to go through an online interview process with Brita Hirsch and an assessment on whether they felt I would be able to hand sew the garments to the required standard. I was then offered a place and started in September 2022.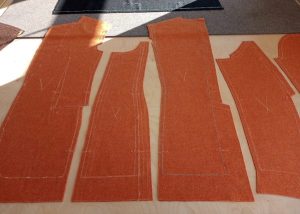 The different skills I have gained since studying at the Tailoring Academy consist of the full suit making process, as well as how to approach a client and how to help give them the best experience possible when constructing their bespoke garment. We have been taught how the bespoke tailoring industry works and what would be expected of us as  a working bespoke tailor. We have been educated on how to use a variation of different tools and equipment that are required to make a bespoke garment. 
The initial stages of the bespoke garment process involve getting to know the client and to be able to understand their exact needs. Then to determine which bespoke garment (Jacket, waistcoat, trousers) they wish to have made. It is important to understand the occasion the garment is being made for whether it may be for work, wedding or casual wear. Talking the client through a variation of different materials which would be suitable for their choice of chosen garment. How to take a client's order by using a professional layout of logging the clients' details into a client's order book, so that you can keep track of the client's order for meeting the correct deadline agreed on, as well as planned fitting dates.  
I have learnt how to take a client's body measurements and apply the results onto a 'body measuring specification sheet', which allows you to accurately note and calculate the clients body size and measurements to be able to create a unique pattern specifically designed for only them. I have learnt how to use the accurate results taken from the 'body measuring speciation sheet' and transfer these results onto paper, so that a unique pattern can be drafted out for the client. The drafting of the patterns should be followed step by step, by using the instructions given in the 'pattern construction sheet'. Once the pattern pieces have been drafted out, the pattern pieces should then be cut and taken to the material being used to construct the garment, so that the patterns can be chalked out, making sure to add the correct allowances when chalking out the patterns.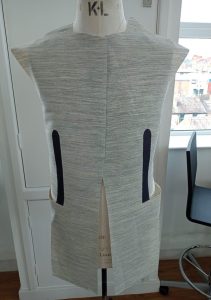 I have learnt how to accurately cut the pattern pieces once they have been chalked. I have gained knowledge of a variation of different hand sewing techniques that are required to construct a bespoke suit such as a running stitch, baste stitch, back stitch whip stitch, blind stitch, slip stitch and cross stitch etc. By using my written notes and portfolio I can now follow the steps given of how to prepare the garments for the first client fitting, which includes how to prepare the jacket by shaping and layering the canvas, horsehair and wadding. The layering of the canvas, horsehair and wadding should be applied to the material being used for the garment by following the basting instructions for the first fitting.  
I have learnt how to assess how well the garment fits the client during the fitting process by taking notes, that should be professionally written by using a 'fitting specification sheet'. During the fitting process the garment should be carefully pinned and
chalked to show where the alterations need to be made to create the new fit. I have learnt the process of how to deconstruct the garments after the fitting process has been completed and how to make the correct adjustments to the garment and original pattern piece. After the alterations have been made the garment should then be basted back into position by following the steps used from the original basting. 
I have learnt how to correctly press the garment to give it a professional finish. I have been taught how to apply top stitching that is added to the finished garment to create key details, as well as handmade bespoke buttonholes.
I intend to merge both the casual wear and bespoke tailoring to help create my brand 'Peter Stitch', as well as working on separate client orders for bespoke suits. I make casual jackets, jeans, sweatshirts, vests etc. I plan to have a clothes rail initially in a shop in Wellington which specialises in menswear and leisure activities. I have worked with the owner of the shop to identify his customers requirements and have received excellent feedback on the garments I initially prepared for his app
roval. I would then want to expand into other shops and also sell online. Since completing the course and moving back home to Telford, I am currently working from home practicing my bespoke tailoring skills and going over my notes and portfolio which has detailed information and images on how to construct bespoke suits.